Points of Interest, or POIs, describe interesting locations on the Local Map. A global map is going to be added in the future updates (see Development roadmap).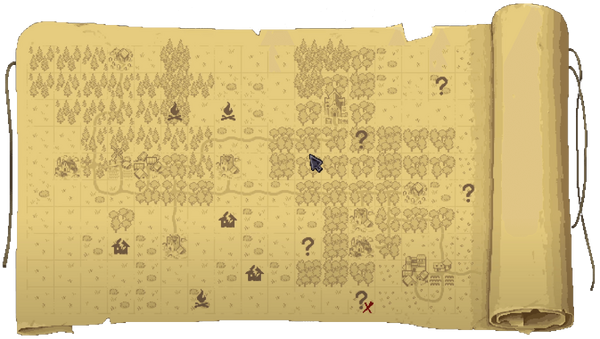 Newly generated POIs are hidden to the player (denoted by the ? marker on the Map) and randomly placed onto the Local Map, becoming a part of the generated Biomes. Once the player visits their location and discovers what kind of POI it is, their icon will change and their name will become revealed on the Map.
Points of Interest
[
]
Hermit's Hut

Ruined Manor

Hermit's Hut, Leprosarium and Ruined Manor locations all use the Hut icon to depict their location. If you mouseover the icon, the location name will be displayed.
See Also
[
]
Page last edited during patch: 0.6.1.10
Stoneshard Wiki

Character
Combat & Survival
Exploration
Gear
Consumables
Weapon Abilities
Utility Abilities
Sorcery Abilities
Points of Interest

Languages

Čeština

中文

English

Русский